Hollow Knight: Silksong Releasing on Multiple Consoles in 2020
A sequel to the hit 2017 Indie game, Hollow Knight, Hollow Knight: Silksong is a game developed by the same Adelaide-based developers named Team Cherry. Team Cherry consists of three Australia-based developers – Ari Gibson, William Pellen, and Jack Vine. The background soundtrack of Hollow Knight: Silksong has been composed by the award-winning musician, Christopher Larki. Known for his melancholic melodies and heart-thumping boss themes, Christopher has brought the same essence with his compositions to the game, Hollow Knight: Silksong.
The game is almost done with its development and is now receiving finishing touches. Set to be released in the latter half of 2020, Hollow Knight: Silksong will be initially available on Steam, Gog Com, Humble Store, and Nintendo Switch. The game has also been built for a worldwide gaming customer base and is thus available in ten supported languages – English, French, Italian, German, Spanish, Japanese, Korean, Portuguese, Russian, and Simplified Chinese.
The game is about a princess protector who is set to reach the peak of a haunted kingdom. Featuring heavy acrobatic and combat action, the game draws many influences from its predecessor, Hollow Knight. The princess protector of Hallownest, Hornet, has been brought into a strange world that is unfamiliar to its very core. Moreover, the weird kingdom is ruled by silk and song. It is not up to Hornet to discover this world and rise to its top. An army of bugs, bees, and beasts are dead-set on stopping Hornet's journey upwards and killing her in action. However, Hornet will do anything in her power and even gain more abilities to achieve what she has set out to achieve. Will you be able to help her do the same?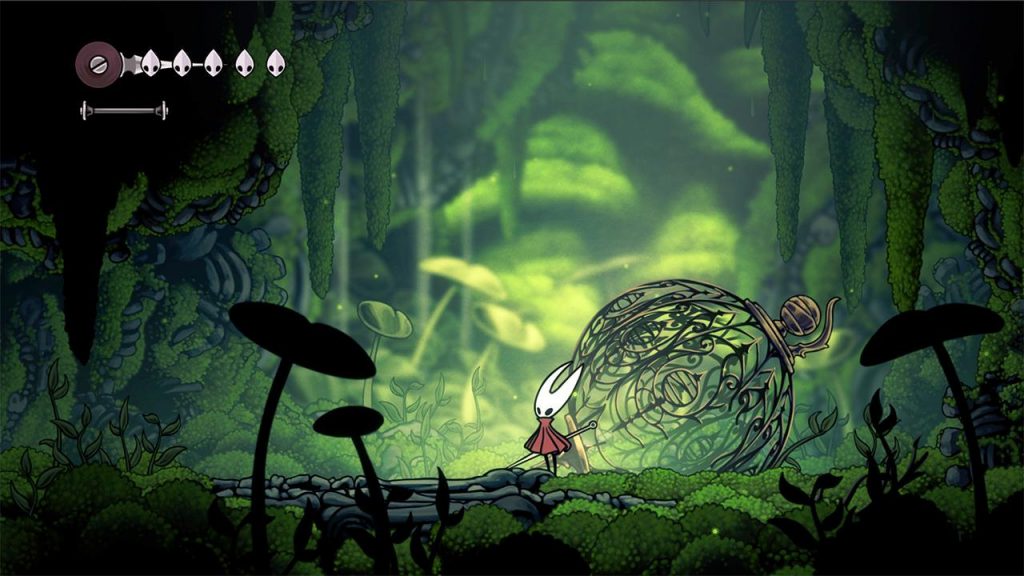 Take the princess protector of Hallownest on a whole new adventure
The pilgrimage to the strange and unfamiliar kingdom's peak is incredibly dangerous and deadly. However, staying in one place in the strange world won't do Hornet any good either. She decides to gain as many new abilities as she can and learn new skillsets and make new allies so that she can shoot to the peak. But, is it as easy as it sounds? The simple plan sounds too good to be true, and the journey upwards is going to be tough and cruel. The mossy and coral forests are rampant with bugs, bees, and beasts ready to kill Hornet at every chance they get. Will Hornet be able to kill them all in lethal acrobatic action sequences?
This single-player action-adventure Indie game features devastating attacks and crazy new acrobatic skillsets that will leave you marveling at the power of Hornet. Hornet must be brave and strong like never before to not only ace these skills and abilities but also use them to her full potential so that she can kill her enemies – assassins, knights, and kings alike – in one swift blow. But being able to do that requires a whole lot of power and strength. The entire world map of Hollow Knight: Silksong is littered with a huge range of different architectural structures. These include citadels, forests, moors, lakes of fire, and much more. Not only does Hornet need to reach the peak, but she also needs to solve mysteries on her way and uncover secrets buried in deep long ago.
Another brilliant feature of Hollow Knight: Silksong is that Hornet also has the ability to make new and lethal tools. Be it weapons that kill in one swift blow or traps and mechanisms to catch your enemies, over time, Hornet builds a huge arsenal of weapons and tools, which she uses to tackle all her enemies. In her journey to reach the peak of this cruelly strange and dangerous kingdom, Hornet faces and kills over a hundred and fifty enemies. The world, as Hornet knows, has changed, and it is now up to her to tap into her potential and harness her abilities to kill anyone that stands in her way of victory.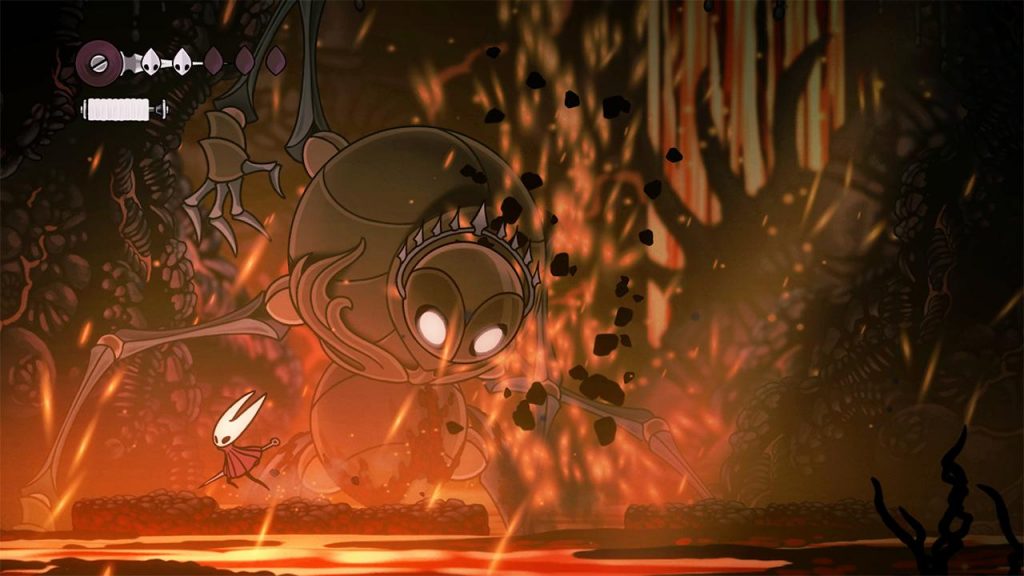 A bonus Challenge Silk Soul Mode to truly put you to the test
Hollow Knight: Silksong features a Challenge Silk Soul Mode developed to truly put you to the test. It is expected to be available to players after they have taken Hornet on a deadly adventure in the strange world and helped her conquer its peak. This Challenge SIlk Soul Mode opens up a whole load of new challenges and quests, which will provide you with a completely new and challenging experience. If at the beginning of the game you thought that things had gotten too difficult for Hornet, you are in for a surprise in the Challenge Silk Soul Mode. Do you think you have what it takes to truly help Hornet be at the peak of the world and retain her positions?
So, what are you waiting for? Keep your eyes peeled out for the worldwide release of the game sometime in October 2020, and truly test your acrobatic skills and weapons.